You can use anything as a weight, marbles, teaspoons. Or you can use nothing - just the end of the string.
At the moment I'm using a piece of thin chain, shown right. You can use a single length of about 10 mm (shown right) or twice that doubled into a loop. It's very fast to use because you can drag it into position so that it doesn't swing around. And a loop can be stored safely around a lens.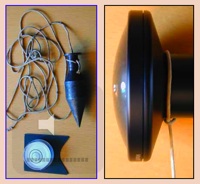 Philippe Hurbain's original virtual tripod aka philopod.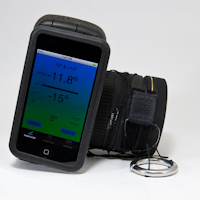 8mm fisheye lens with velcro attached positioning string and ring.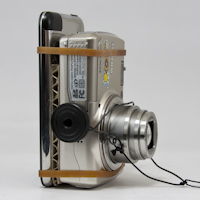 A simple bent wire holder for a lightweight y string on a Finepix F200 EXR. Corrugated cardboard holds the iPod away from the cameras controls.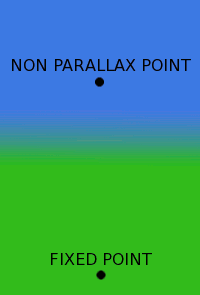 And if you don't fancy the indignity of string just fake it with a virtual string.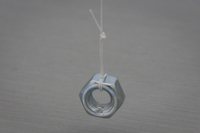 At the bottom of the string ? A simple weight with thread. .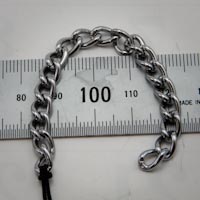 One of many possible weights ... a small piece of fine chain. .